Home » Think Again
From the criminal justice dustbin
By Heather Tirado Gilligan
Beyond Scared Straight, an A&E reality TV show, films at-risk kids who are taken to prisons as part of a diversion program. The show, directed by Arnold Shapiro – who also directed the original documentary about the Scared Straight program in 1979 – follows five teens on a nightmarish day-long trip. During their stay in lockups like San Quentin, young men and women are actively intimidated by inmates and guards, interactions that are supposed to steer the kids away from a life of crime that might result in time behind bars.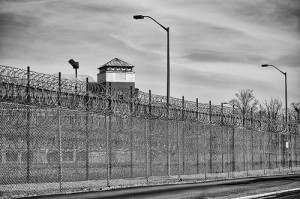 A&E claims that the scared straight program helps at-risk kids turn their lives around: "Over the years, both the prison program and the film have turned countless kids away from drugs, violence and crime, and kept them out of prison."
Experts disagree. An editorial in the Baltimore Sun, written by Laurie O. Robinson, assistant attorney general for the federal Office of Justice Programs and Jeff Slowikowski, acting administrator of the federal Office of Juvenile Justice and Delinquency Prevention, says these programs continue despite clear evidence that they don't work:
Anthony Petrosino and a team of researchers from the Campbell Collaboration, an international research network, analyzed the findings from evaluations of nine scared straight-type programs. In contrast to the claims of proponents, Mr. Petrosino and his colleagues found that these programs did not deter teenage participants from offending; in fact, they were more likely to offend in the future. Across the evaluated programs, participants were up to 28 percent more likely to offend than youths who didn't participate. To add insult to injury, a number of youths reported to evaluators that adult inmates sexually propositioned them and tried to steal their belongings. Not only was scared straight found not to deter criminal behavior, the study strongly suggested the program caused harm.

The fact that these types of programs are still being touted as effective, despite stark evidence to the contrary, is troubling. In the decades following the original scared straight program, states across the country developed similar models in the hopes that this get-tough approach would make an impact on their impressionable youth. As it turns out, the impact was not the one they had hoped for.
Maryland and California halted filmings of the show after the Department of Justice threatened to cut off federal funds if the shoots continued.
Criminal justice expert Barry Krisberg offers some insight into why these programs continue despite a lack of evidence to support their effectiveness in a Q and A with PI:
Criminal justice tends to be driven by fads. Some years ago the big fad was Scared Straight, now Scared Straight is coming back. This is the politics of law enforcement. The politics of law enforcement has nothing to do with law enforcement.
The video clip suggests that Beyond Scared Straight has accomplished one goal – these kids are clearly scared.