Home » Writer's Corner
Letter from the Editors, issue two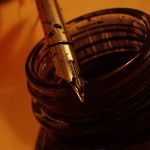 Welcome to the second issue of The Public Intellectual. This time around, our focus is on gender, and we're presenting our content a little differently – we'll be rolling out new articles on our special topic throughout the month of July.
If you'd like to stay updated about what's new on PI, sign up for our monthly email newsletter. The newsletter is more than an easy way to keep up with fresh content on the site – we'll also announce our upcoming themes and deadlines for new submissions.

We can't tell you how much we appreciate the outpouring of support for The Public Intellectual. Please continue to touch base with your comments and suggestions via the site or email. If you haven't already, please also join us on Facebook and follow us on Twitter.
Warm regards to our readers,
Heather, Jane and Nikki
Editors, The Public Intellectual