Home » First Person
Brain candy is good for you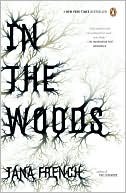 Heather Tirado Gilligan is executive editor of The Public Intellectual. She holds a Ph.D. in English and a master's in journalism. Heather has taught literature, black studies and women's studies at the University of California, Santa Barbara and Rutgers University. When she's not working on The Public Intellectual and reading plot-driven narratives, she keeps busy as a journalist reporting on health.
By Heather Tirado Gilligan
"Brain candy."
That was the accusation aimed at the book I held in my hand and perhaps at my intellectual acumen. I was on a campus visit at the time; my partner was the job candidate; I was just the spouse. I thought I was safe from judgment and that my book would be too.
My book's accuser was from the English department. "Is that even any good?" she asked skeptically as we followed her into the foyer of our suite. She was escorting us from our hotel to the elegant campus of her fancy-schmancy institution, where I planned to enjoy some downtime at a pretty little café I'd spotted the day before as my partner shuffled from office to office in an endless round of talks.
The book I was holding, Tana French's In the Woods, was actually insanely good. The literary thriller is the kind of book I hunger after, can never find enough of, a narrative that pulls you in with the feeling of a yank behind the navel – touch it and you are in another place and perhaps another time.
I couldn't have lived without that feeling, the delicious sensation that compelled me to study literature in the first place, while I was doing my Ph.D. in English.
My role as a critic created a distance between narrative and me that hurt. Once I studied books, fewer and fewer functioned as portkeys. They became instead a place too connected to immediate anxieties, and reading translated into finding the right thing to say about the book to prove that I would be good enough and smart enough to be a scholar.
It was stressful, so I developed a habit – a taste for the serial mystery, which I hadn't read since I was a kid whipping through Trixie Belden novels. I turned to Anne Perry and Elizabeth George in my spare time, a move that, if anyone had noticed it, might have invited aspersions on my intellect and prompted questions about my social life. I realized the latter when I went to an Anne Perry reading and most of my compatriots looked like they were blinking from an unaccustomed introduction to the outside, and missed the company of their many, many cats.
Actually, as those of us who read them know, these books aren't devoid of intellectual concerns and have a significant social impact. Perry is a sharp critic of class privilege. Elizabeth George's characters are quite well-drawn. What both serial writers have that might cause some to misunderstand them as brain candy is a plot. They are can't put-it-down page-turners, like the Tana French books. And while they are yummy, they are far from sugar-fluff.
These kinds of books aren't trivial. They bring a kind of pleasure that is, arguably, also a kind of cultural glue. They compel you to soak a little while in the skin of other people while trapped by compulsion in the world of the book. Whether you recognize it or not, this kind of sojourn deepens your capacity for empathy, a feeling I like to think of as our most essential emotion, the kernel of our kindness.
Today I read more than serial mystery novels in my spare time. I've tilted more towards the literary, now that it's not a chore. This week I finished the Language of Flowers in two days and started in on Rules of Civility without skipping a beat.
But earlier this year, when I was across the country from home on a reporting trip and desperately sick, I sought solace in the serial again. Too ill to eat food, I bought and devoured the Hunger Games trilogy. They were sustenance for my soul.
And since my hunger is insatiable, I hope you'll leave some suggestions for fall books in the comments.