Home » Writer's Corner
Journal 2.0 – American History Now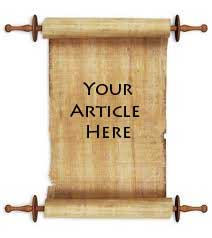 Mike O'Malley is a historian at George Mason University and an early innovator in digital media and history. He started experimenting with digital technology in the classroom in 1994, and is starting a grant-funded, open access journal called American History Now. Will this digital model upend the traditional peer review model? And would such a disruption necessarily be negative? Mike tackles those questions here. He blogs at theaporetic.com, where this post originally appeared.
By Mike O'Malley
The Rosen­zweig Cen­ter for His­tory and New Media recently got a grant from Alfred Sloan Foun­da­tion. The "Press For­ward" ini­tia­tive is described here. Part of the grant will estab­lish Amer­i­can His­tory Now, a new kind of pro­fes­sional jour­nal. Yours truly is to be the man­ag­ing editor.
Man­ag­ing edi­tor of what? What do we want a new kind of jour­nal to look like? For a thought­ful detailed exam­i­na­tion of the ques­tions, check out the report of the Schol­arly Com­mu­ni­ca­tions Insti­tute ear­lier this year. Draw­ing on my own dia­logues with other schol­ars and that report, I think Amer­i­can His­tory Now should:
A: make pub­li­ca­tion faster and eas­ier, with­out sac­ri­fic­ing stan­dards of argu­ment and evidence.
B: pro­mote and enable dis­cus­sion of the sub­ject among inter­ested par­ties of all sorts.
To do this we need to rethink what aca­d­e­mic writ­ing and read­ing looks like, and that starts, in my opin­ion, with the awful dis­junc­tion between the way we read and the way we write. In grad school, with lit­tle time and a lot to cover, we learn to read quickly and ruth­lessly. Work life rein­forces this: time is scarce, and lit­er­a­ture is long. Most aca­d­e­mics do a lot of what looks like "skim­ming:" the jaun­diced appraisal of the trained, expe­ri­enced eye.
But per­versely grad school also teaches us to write as if your reader was a per­son of leisure, savor­ing every word, a "lit­er­ary" model rooted in the upper class ori­gins of the pro­fes­sion and bear­ing lit­tle rela­tion to life as we live it. When was the last time you read an arti­cle that "worked" as a piece of lit­er­a­ture? When was the first time?
That's not the fault of aca­d­e­mics per se–most of us love the writ­ten word. It's the fault of the mis­match between our expec­ta­tions and expe­ri­ences of read­ing and writ­ing. It's not unlike "women's mag­a­zines" that put fab­u­lous recipes next to rig­or­ous diets: con­tra­dic­tory demands pre­sented as nor­mal and inevitable.
Recently I had lunch with an absolutely first rate local his­to­rian. He men­tioned that he had four arti­cle ideas, and the research to sup­port them, but no time, between fam­ily life and other pro­fes­sional oblig­a­tions, to get the work done. Sound famil­iar? Can we make it eas­ier to get that work out?
It's worth look­ing at what makes pub­lish­ing a jour­nal arti­cle hard.
A lot of it has to do with the form of the arti­cle. A typ­i­cal arti­cle in a major jour­nal has to include a great deal of throat clear­ing and feather-smoothing: it has to sooth both your imme­di­ate peers, the peo­ple who work on the same stuff, but also the outer cir­cle, experts from other areas or other fields. They have to be eased into it: the nature of the his­to­ri­o­graph­i­cal ques­tion laid out, the dif­fer­ent schools of thought described. It's a famil­iar form.
The arti­cle has to present long chains of evi­dence in prose, merged smoothly in a "lit­er­ary" style. This is hard to do and worth doing, but at the same time, a major arti­cle is typ­i­cally 40 pages long because of the evi­dence, which is pre­sented within the arti­cle as prose because at the time the form of the arti­cle was estab­lished, there was no other way to present it. Do we need to have all the evi­dence in the body of the article?
So too the feather-smoothing: it had to be included because jour­nals and jour­nal space were lim­ited com­modi­ties. They had to appeal rel­a­tively broadly across a wide com­mu­nity of scholars. Could we drop it, or rel­e­gate it to a sep­a­rate page?
There is surely room in aca­d­e­mic life for shorter articles. Good aca­d­e­mic writ­ing does not have to be wordy, or long or pompous. Entire aca­d­e­mic rep­u­ta­tions rest on sin­gle para­graphs or pithy sen­tences excerpted from longer works again and again. The stan­dard forms of
aca­d­emic expres­sion were admirably suited to serve the con­text of about 1900, when tele­phones were rare. We should look to estab­lish a form of writ­ing that lessens the gap between the lit­er­ary and the practical.
Imag­ine an arti­cle "nested," so that it begins with an acces­si­ble syn­op­sis and con­clu­sion, and offers a few exam­ples, but makes the rest of the schol­arly apparatus – the
his­to­ri­o­graph­i­cal forced march, the long chain of evidence – available to experts at a
sep­a­rate page. And imag­ine that arti­cle appears with com­ments by peers.
Schol­arly work tends to be soli­tary work and that may always be the case. But at the same time, most of us rel­ish those moments when real schol­arly inter­change takes place. The print jour­nal is very a poor venue for schol­arly inter­change. How long does it take for book reviews to appear? How many let­ters to the edi­tor can it print? Even more, the process of peer review, the most sub­stan­tive intel­lec­tual exchange most of us ever have, is grind­ingly slow and uni­di­rec­tional. It ought to be pos­si­ble to make peer review faster, more effec­tive, and more rewarding.
One model for this might be termed the crowd source model: col­lect all the dig­i­tal work done by human­i­ties schol­ars, and allow so-called rank­ing in use to emerge on its own. For exam­ple, Prof. X writes a blog post, and Amer­i­can His­tory Now notes the post, adds a link, and sends the infor­ma­tion about the post out to its reader. Inter­ested read­ers respond: in very lit­tle time, blog posts that attract a great deal of inter­est would rise to the top of rank­ings at Amer­i­can His­tory Now. No edi­tors, no des­ig­nated for­mal peers, no boards of review.
Because peer review as is doesn't work all that well. In an ear­lier blog post I suggested:
an inverse rela­tion­ship between peer review and endur­ing intel­lec­tual value. Good work is gen­er­ally good because it has some­thing valu­able to say, not because it has appeased other pro­fes­sors. Work that is good because of peer review is prob­a­bly not very good.
Aban­don­ing our cur­rent model of peer review may seem fright­en­ing, but it's basi­cally what Google does. What gets you want you are look­ing for more quickly and effectively: Google or the back issues of that jour­nal col­lect­ing dust on your shelf? It's the model of what
web­sites like The Atlantic do. Blog­ger X posts an arti­cle, and if the arti­cle gen­er­ates a great deal of traf­fic and com­ments, it moves up in the page hier­ar­chy. It's effec­tively real time peer review. I think this is what the future of work in the human­i­ties will come to look like, but prob­a­bly not for a long time. Human­i­ties schol­ars are highly "dis­ci­plined" peo­ple, in the Fou­cault­ian sense, and it's very hard to rethink the dis­ci­pli­nary appa­ra­tus that brought us into being.
So Amer­i­can His­tory Now will com­bine sev­eral mod­els. It will include a review digest, culled from com­mer­cial sites like Ama­zon and news­pa­pers as well as blogs and arti­cles on the web. Read­ers can in turn com­ment on these reviews, tak­ing issue with their claims and con­clu­sions, or draw­ing con­nec­tions. It will include shorter arti­cles posted at the editor's dis­cre­tion, with com­men­tary on the arti­cles by peers. It will include a vet­ted col­lec­tion of blog posts per­tain­ing to US his­tory from around the web, and a sec­tion called "Past Meets Present," for instances in which politi­cians, celebri­ties and pol­icy wonks invoke his­tory to make their clams: read­ers can respond, com­ment, and critique.